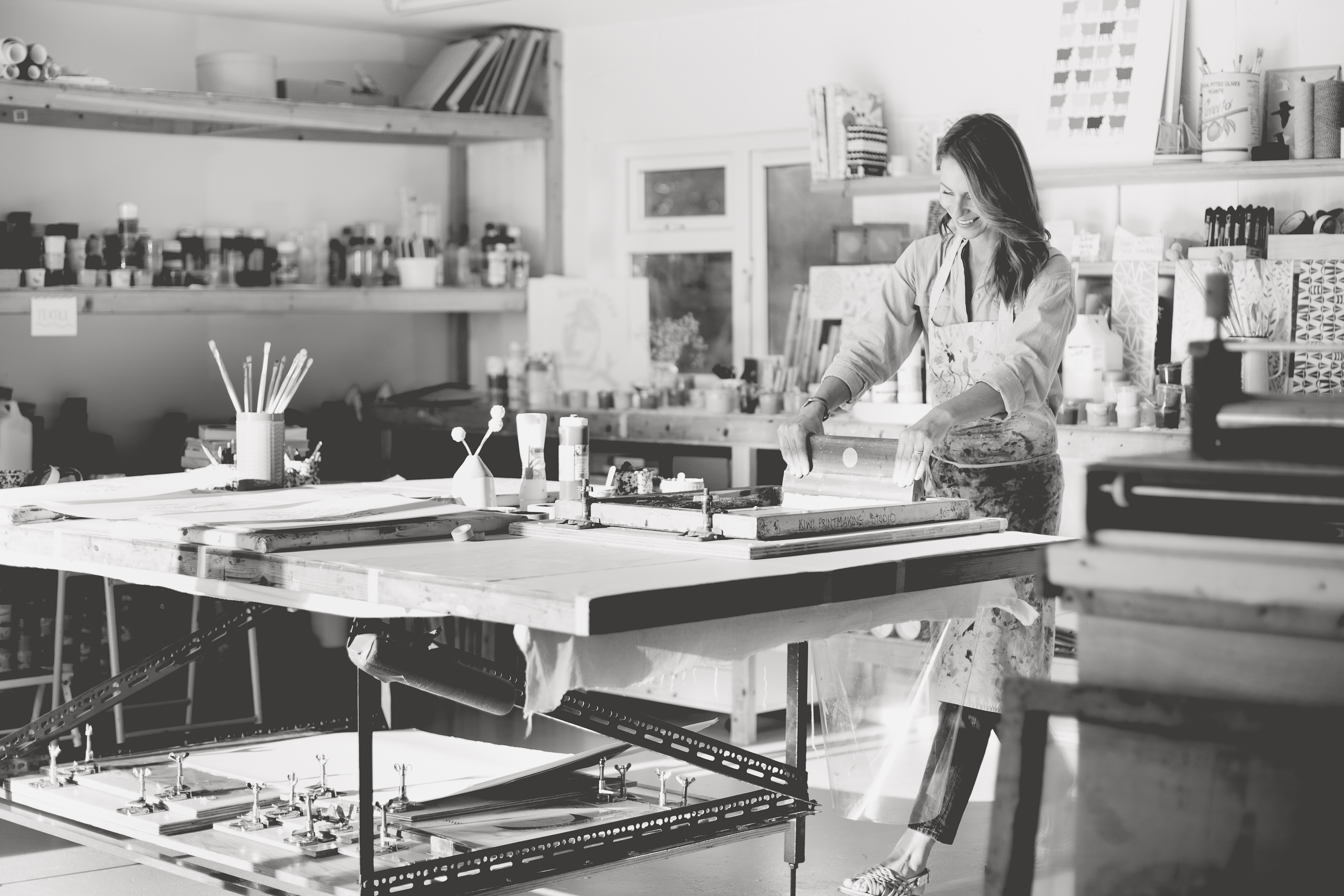 Dena discovered she was far from academic yet drawing, painting and print was a language she could communicate her thoughts across, creating conversations and meeting new people. She embraced this and discovered a confidence through printmaking which led her to push herself to learn more and successfully leading her to run her own studio.


Dena has over 15 years of experience in Printmaking and currently a part-time tutor on a Foundation Diploma in Art and Design at Truro College. She is a highly skilled printmaker valued by many artists, makers and practitioners across Cornwall.

Dena has built a strong clientele over the years providing private tuition, school visits and mentoring. She achieved her Masters at The Royal College of Arts, London, a Postgraduate Certificate in Higher Education and has continued her engagement to print creating her own hand made products.


Dena's printmaking goes beyond her experience, she is methodical, precise and professional in her approach. She works to a high standard ensuring her guests feel welcome in taking part to learn print. If not she will natuarlly adapt to support any level of experience, problem solving and finding alternative print solutions. Her experience goes beyond her trained eye.


Dena observes how print can support others of all ages and levels of experience. This is what drives Dena to share her skills and knowledge in printmaking. She
enjoys how print can bring people together, share skills, experience or is a natural therapy when you are solely engaged within the rhythmical procedures each process brings.